Before Spending Hours Searching For Hidden Cameras In Your Hotel Room, You Need To Try This
"It's like having a blanket of security and peace of mind." - Jane E.
30 DAY SATISFACTION GUARANTEE
When your package arrives, give it a try for 30 days. If you're not 100% satisfied for any reason whatsoever, just let us know and we'll quickly handle your return.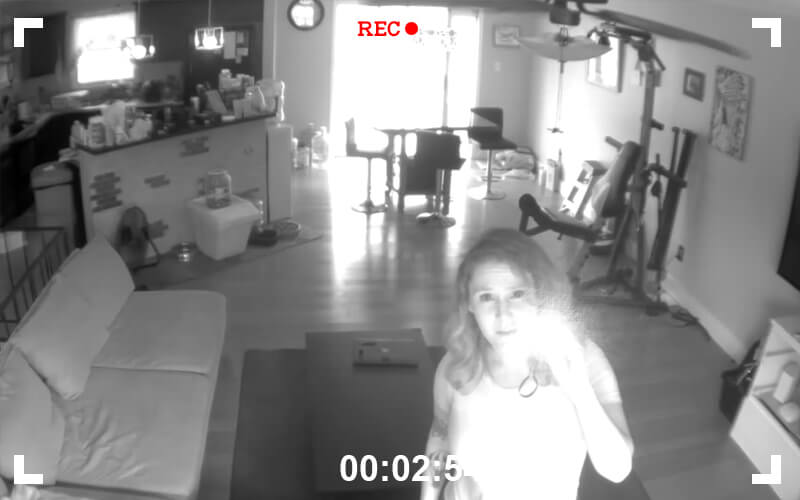 An Invasion Of Privacy Can Be A Chilling Violation…
People who have been recorded or had their movements tracked without permission will tell you that it's a horrifying and humiliating experience.
Even worse are the stomach-knotting, sleepless concerns about what a criminal might do with your personal information or images once they have obtained them. Will they use pictures or video on a scandalous website? Will they track your car to your home to commit a robbery?
There are a few things we might try, to prevent us from becoming a victim of these crimes. Some say a simple solution is to avoid or limit our time in hotels, Airbnbs and other short term-stay spaces. A recent study says that 58% of guests are concerned about hidden cameras in rental properties.
We could also search our personal areas thoroughly–car, hotel rooms, dressing rooms–looking for cameras or listening devices. It might seem like overkill, but better safe than sorry, right?
The problem with using either of these methods is it hurts us in the end, because:
It's a sad way to have to live. We end up looking around every corner, in every hotel room, in every dressing room, hoping not to be someone's next victim.
Trying to find tiny hidden spy devices by sight can take precious hours away from spending time with family and friends, who deserve our attention much more than the bad guys.
Would you agree that there has to be a better way, or at least there should be?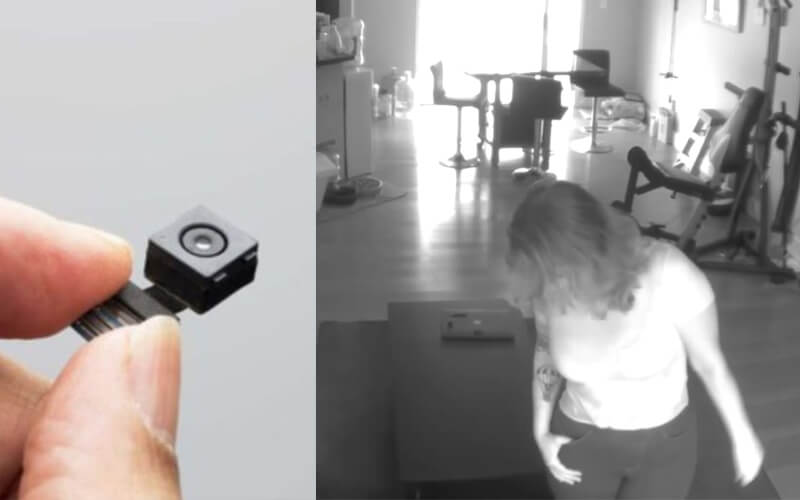 You Could Always Play The Odds, and Just Hope It Doesn't Happen
You've already lived for years without experiencing a spying incident (that you know of), what's a few more, right?
Besides, you've seen enough spy movies. How hard could it be to hide a camera from you?
But… what if there were a high-tech tool available that could detect a hidden camera, a tracking bug or a listening device very quickly, giving you the peace of mind that your private moments and spaces are always private?
If you've seen news reports lately, you know that electronic spying is on the rise. Phone cameras and apps are more sophisticated than ever, and can record you in your most candid moments without your even knowing it.
New GPS tags are being placed on cars or in luggage to follow robbery targets home, or stalk abuse victims.
So what if you could find a product for your family that would ensure they stay safe from being followed, tracked or recorded… one that could be used easily, quickly and confidently?
That's where the Hero Privacy Pen comes in.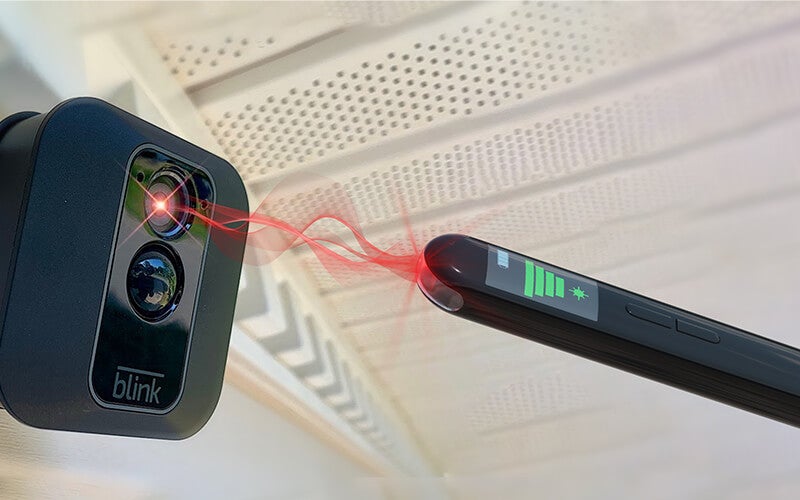 Try This Before You Spend Time Searching For Hidden Cameras (Or Listening Devices, Or GPS Trackers)
The Hero Privacy Pen is the easiest high-tech solution for detecting spying devices.
Taking away the worry of whether you will be the next unsuspecting target of cyber predators.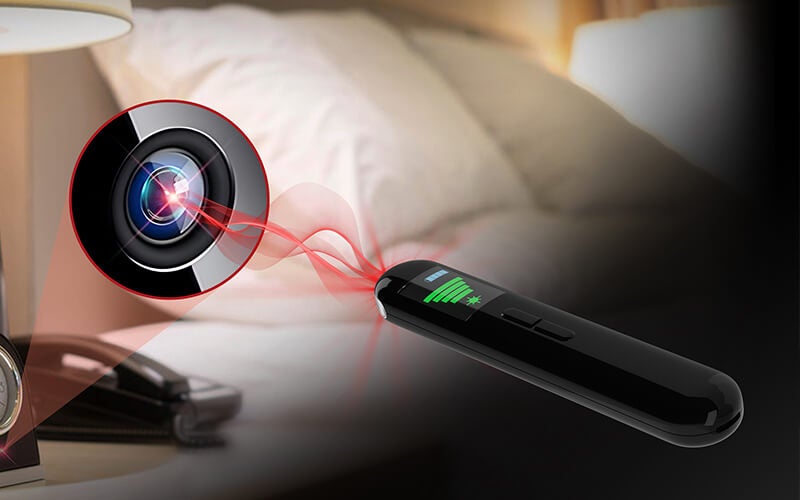 This Next-Level Solution Is How Americans Are Taking Back Control Of Their Privacy
Just imagine…scanning the room with the Hero Privacy Pen, and you're alerted as soon as it detects any devices that threaten your privacy.
Within moments, you've stopped the bad guys from taking your sense of security and safety. Even better, you might even be in a position to notify authorities and make sure that this doesn't happen to anyone else. Thanks to the Hero Privacy Pen's help, you've been able to truly become a hero.
However…
These important devices have been difficult to keep in stock due to increased popularity, and the growing privacy threats.
We highly recommend that you check if there are still some available before they get put on back order again.
So How Does The Hero Privacy Pen Work?
The secret behind the Hero Privacy Pen is its ability to receive and detect wireless transmission signals.
The kinds that are used for cell phones, modems, GPS navigation and more.
Remember what bad guys have currently started using as a high-tech way to record you and track your movements?
That's right…
They use hidden cameras, cell phones and GPS trackers that require that same kind of wireless communication. The Hero Privacy Pen finds the devices receiving those signals, so you can call for help, leave the area or disable the spying device.
Of course, not all hidden cameras use wireless transmission. That's why the Hero Privacy Pen is equipped with an Infrared Detector that picks up the telltale reflections of camera lenses that might have been secretly placed.
There is even a burglar alarm for your door that can keep track of the number of times a door has been opened.
Whether the threat is wireless, wired or even in person, the Hero Privacy Pen keeps you protected with some of the best technology available.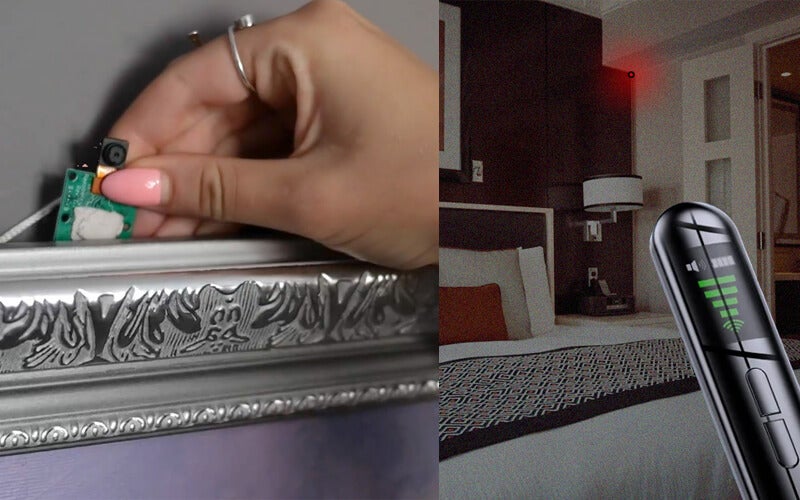 The Hero Privacy Pen Is Super Easy To Use
All you have to do to protect yourself or your family from a privacy threat is: The Hero Privacy Pen is around the size of a magic marker, so it can be easily kept handy in a purse, pocket or travel bag.
If you're in a room or area where you suspect spying, simply sweep the Hero Privacy Pen carefully around the room.
If a wireless signal from a camera, phone, listening device or other equipment is detected, you'll hear a loud beep and see flashing lights, leading you to the device's exact location.
If the Infrared Detector sees a camera lens, the lens will be reflected in red for all to see.
With the Hero Privacy Pen, total privacy protection is finally at your fingertips.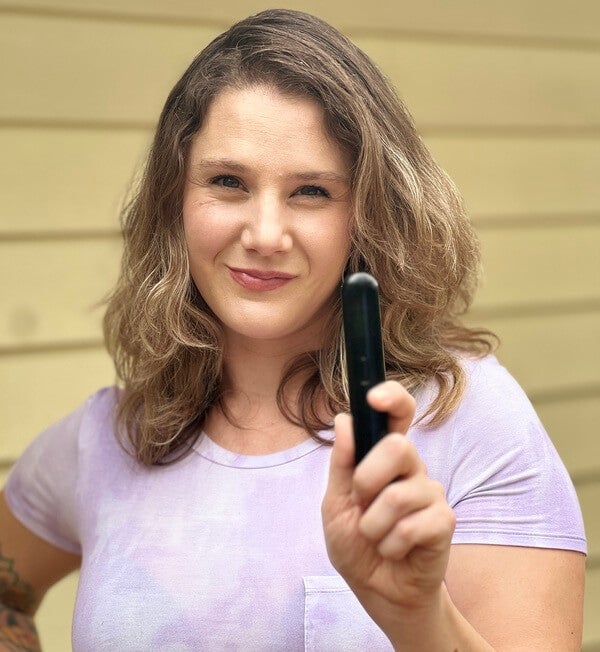 Does The Hero Privacy Pen Actually Detect Spying Devices And Restore Peace Of Mind?
Here's just some of the impressive feedback we've gotten about the Hero Privacy Pen from happy customers:

Reviewed in the United States on September 21, 2023
I picked up the Prepared Hero Privacy Pen Hidden Camera Detector for my trips.
In the box, it comes with a manual, USB-C charging cable, Prepared Hero Pen, and wrist strap.
The user guide recommends that you turn your devices to Airplane mode when you're at an AirBnB or Hotel so they don't interfere with your detection. The device can scan through Signal Detection and Infrared. The device has sound and vibration modes, which can help if you're trying to be stealthy. In IR mode you'll want to dim the lights as much as possible and cover any reflective surfaces that you already know aren't containing a camera.
When I received the device I charged it up and tested it out on the devices I have around my place. From USB webcams, to cell phones, to wireless audio devices this little pen picked up everything I threw at it. Now, I feel ready for my next trip.
Overall; if you're looking for a device that can help you from falling prey to someone with bad intentions in your hotel, Airbnb, or dressing room, well then I'd suggest picking up the Prepared Hero today.

Reviewed in the United States on October 6, 2023
Finding this was like a wish come true. For years, my husband and I have said we wished we had a way to screen hotel rooms when we travel, now we do. It gives us the peace of mind we wanted. It really works and it works well! It has the ability to detect video and audio, as well as cell phones and gps devices. In today's world, everyone needs one of these, in my opinion.

Reviewed in the United States on September 10, 2023
This device charges easily and has a long battery life. I like the red light that the detector has to help find cameras. In addition, I like the silent and noise mode that can be used to find devices. This is certainly something nice to have to check out hotel rooms or other places were you expect to have privacy.
Why We Love The Hero Privacy Pen (And Why You Should Too)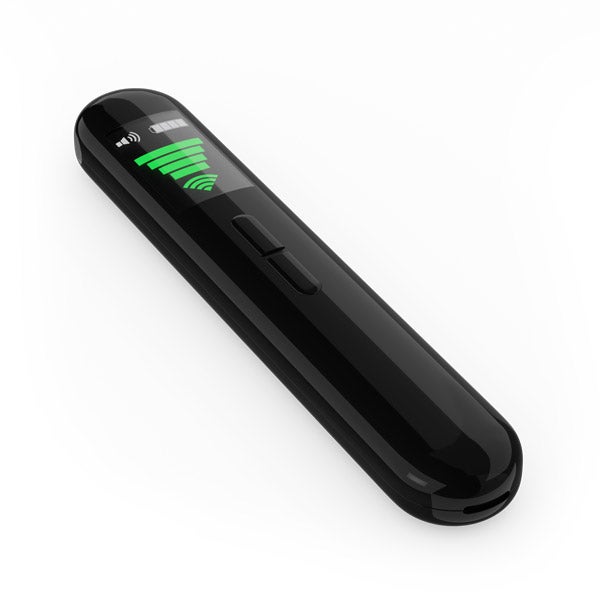 Fails to detect most devices
A member of our passionate community of supporters also reported:
It was a call no father wants to get.
My daughter's voice was shaky as she told me that she had found a camera hidden in the temporary-stay lodge room where she was staying on vacation.
I had bought the Hero Privacy Pen as a gift, because I had heard a lot of stories lately about people being tracked and stalked using electronic devices.
After reading great things about it, especially the glowing reviews, I decided it would be a great tool for keeping my daughter safe.
I hoped she would never end up finding anything. It would mostly be a way to just give her peace of mind when traveling.
Imagine how I felt when I heard that someone was trying to record her secretly. Thankfully, the Hero Privacy Pen did exactly what the ads had said. It picked up the signal from the hidden camera and led her right to it.
She ended up going to a much safer hotel for the rest of her stay, and the other travel lodge is being investigated.
I've never been more grateful for a purchase in my life. The Hero Privacy Pen kept her from being spied on, and who knows what else. Best decision I've ever made.
Bottom line: If you're tired of living with the possibility of having your privacy violated… and if you want to keep your home and family safe from criminals who are using the latest technology to make you their next victim… you should get the Hero Privacy Pen!
How Can You Try The Hero Privacy Pen?
The Hero Privacy Pen is only available online and can't be found in stores.
Now that you know about how this amazing gadget can protect your privacy, your peace of mind and perhaps your life, here is how you can get it for your own home:
Enjoy your time at home or while traveling, confident that you can take action if you're being tracked or recorded.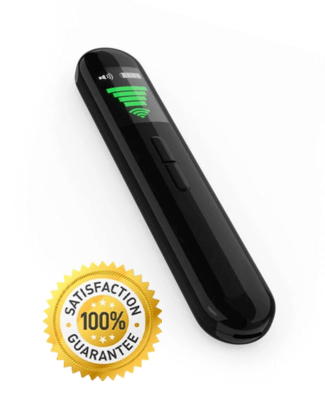 Copyright © 2023 Prepared Hero | All Rights Reserved
BUNDLE DEALS UP TO 51% OFF!