BUNDLE DEALS UP TO 51% OFF!
Safely Eliminate Fire... FAST!
Just aim & spray. It's That Easy!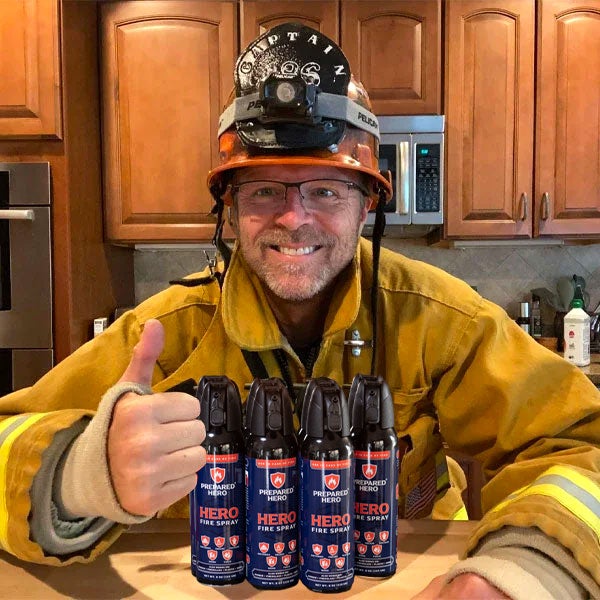 Rapidly Extinguish Small Fires, No Mess - Introducing Our Easy-to-Use Hero Fire Spray!
Lightweight & Versatile: It's lightweight and built for ease of use. From grandparents to kids, the Prepared Hero Fire Spray works great. Heavy and complex equipment is a thing of the past!
Essential Kitchen & Outdoor Gear: A must-have for your kitchen, backyard, and vehicle survival kit, providing reliable protection.
No Mess Solution: Unlike traditional extinguishers, you won't be left with a huge white powdery mess. Simply wipe up any minimal foam that may be left behind.
Organic & Non-Toxic: The formula is biodegradable and non-toxic meaning it's safe to use around children and pets.
I was toasting taco shells in our large toaster and it caught fire! My husband grabbed the device, aimed and sprayed for about 5 seconds then the fire was gone!!
Even children and elderly can use it.
Hero Fire Spray will help you deal with small fire accidents and stop them before turning into bigger disasters.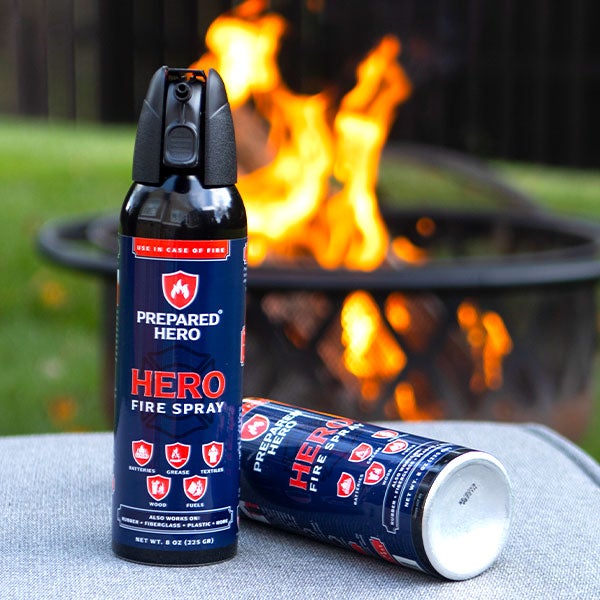 Biodegradable & Non-Toxic
Our formula is 100% biodegradable and non-toxic. Meaning it's environmentally friendly and safe around your family and pets!
It's lightweight and built for ease of use. From grandparents to kids, the Prepared Hero Fire Spray works great.
Why Do Fire Fighters Love Them?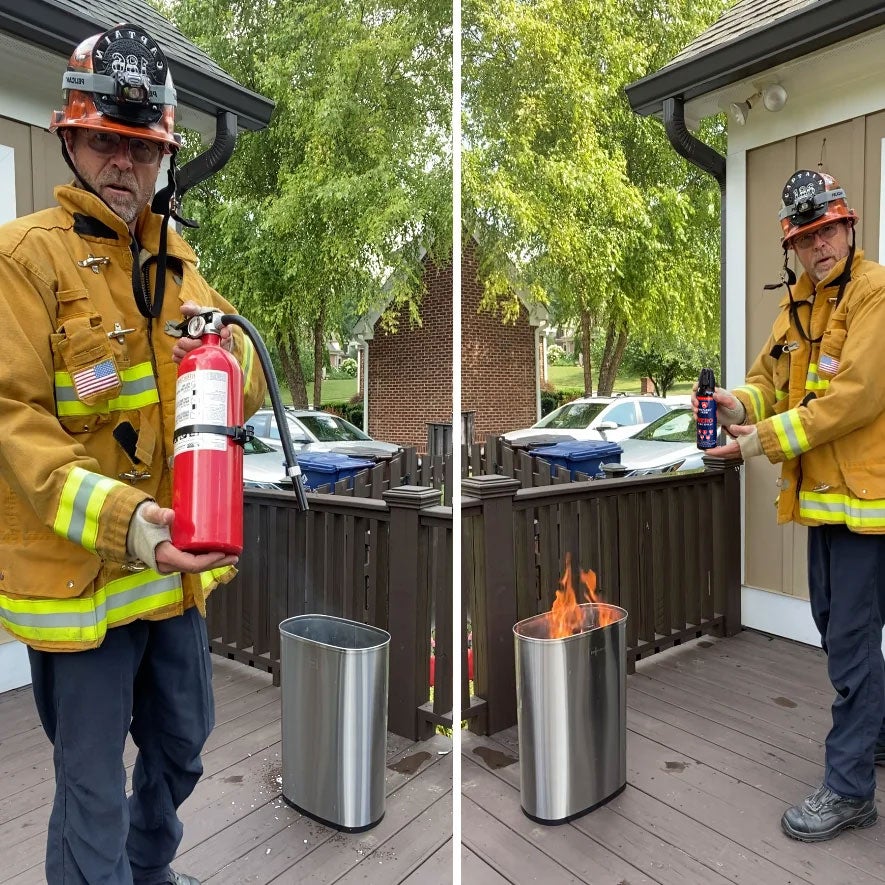 🚨 Alarming Fact: 48% of all home fires start in the kitchen.
Most start from simple oil based cooking. A few tablespoons of oil at the wrong temperature and disaster can happen in the blink of an eye. They are more common than people think, yet it can happen to anyone.
Keeping a Hero Fire Spray in your kitchen is one of the most important decisions you can make for you and your family. Just aim the canister directly at the fire and spray! Watch it instantly diminish before getting out of control.
It's so incredibly simple to use, and for good reason. Even children or elderly can handle it. No more heavy, messy and complicated fire extinguishers.
We recommend keeping at least one in the house per person. It's a one time purchase that can save lives and thousands in damages.
310,000+ Customers Prefer Prepared Hero
Prepared Hero has over 310,000 happy customers with an average review of 4.7 out of 5 stars.
Many Fire Departments and Fire Fighters approve of Prepared Hero Fire Spray. See what some people are saying:
"My wife came in the living room screaming yesterday. I went outside to find the grill at 900 degrees with black smoke billowing from it. I tried to do a family fire class four months ago and they all ignored me. I was the only one who knew where this was in the cabinet. I emptied the entire can into the grill from the bottom up and it put out the fire in 10 seconds. Saved us big time. Thanks so much. Just bought two more. This is the most important review I have ever done. Buy this today."
"I wish every family had one of these in their home. It would save so many lives."
What Customers Are Saying...

Reviewed in the United States on August 02, 2023
I've purchased the 4 pack because I have two entryways into my apartment kitchen. So there is one at each entry just in case. Believe it or not I carry one in my backpack for when I'm driving in multiple vehicles and the last one is in the second bedroom which my wife utilizes as an at home office. Great to have.

Reviewed in the United States on July 28, 2023
Gave these out for Christmas this year (I'm a practical shopper..lol) Since all the kids have fire pits and outdoor kitchens I thought this was a good thing for them to have on hand. Easier and not heavy like a fire extinguisher...I think even an older child could be taught how to use this "just in case" Better safe than sorry. We have one can in the kitchen and one can in the garage ...it's the gift I hope NO ONE ever has to use

Reviewed in the United States on August 11, 2023
Small and easy to handle. Doesn't take up a lot of space on the kitchen counter. Takes care of the problem before it gets out of hand.
30 Day Money-Back Guarantee No Questions Asked!
We want you to be 100% satisfied with everything you buy from Prepared Hero. And if you're not entirely happy with your purchase we will refund your money, or exchange the goods. All we ask is that you contact our customer services and then return the items back to us.
Have a Question? We Can Help!
Where does it ship from? How long does delivery take?
North America (US/CA): Domestic orders will be shipped via USPS from our USA warehouses. A tracking number will be issued to your email. Typical delivery takes 2-4 business days.
Can I use it on any type of fire?
The Hero Fire Spray works on most common fires. This includes grease, wood and fuel and battery fires. It does NOT work on electrical fires.
As with all fire extinguishers, the advice is once used it is always safer to have a full bottle for the next emergency. We would not recommend using it for a second time if some fluid has already been released from the bottle.
Is there an expiration date? How long do they last?
To be on the safe side, we recommend replacing unused canisters every three years to prevent malfunction in an emergency situation.
Are they approved in America?
Yes, they are commonly recommended by fire departments and emergency services. This product is CE HS&E certified and meets EN-1869:1997 standards.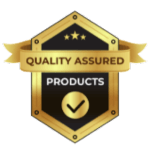 Quality Assured Products
We take pride in our products, ensuring they are not only safe but also reliable, meeting strict emergency standards.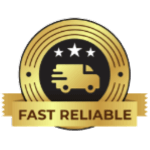 Fast & Reliable Shipping
We understand that once you've purchased, you want it ASAP. That's why we promise speedy shipping straight to your door.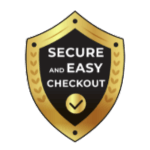 Secure & Easy Checkout
We provide a seamless SSL encrypted checkout to ensure your shopping experience is smooth and worry-free.
BUNDLE DEALS UP TO 51% OFF!